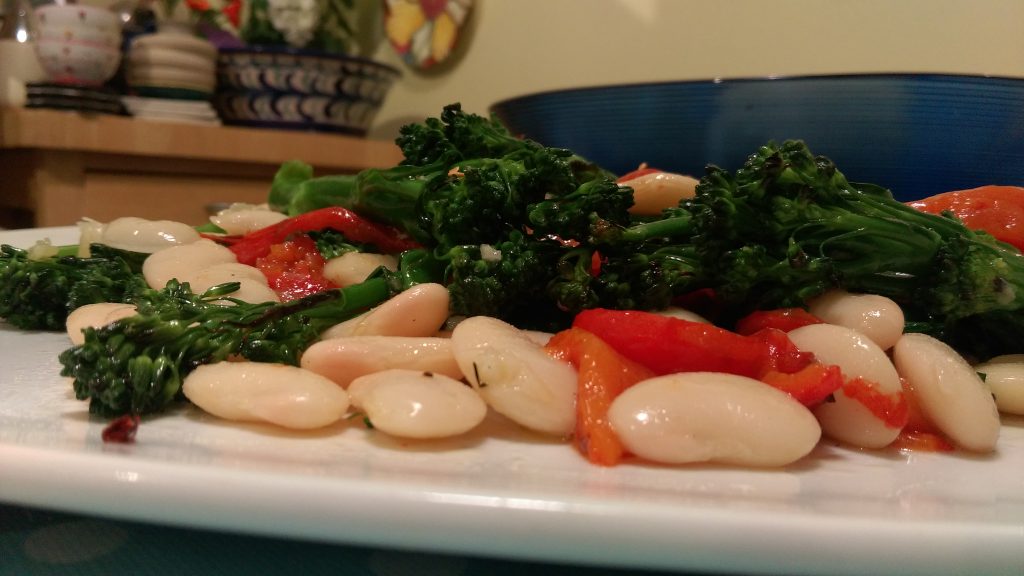 Vegan and Gluten Free. Total Oxalate approx. 40mg
Serves 2 as a main, 4 as a side dish
Ingredients:
3 Red sweet peppers
1 packet tender stem broccoli
1 tin butter beans
Oliver oil
Pinch salt
2 crushed garlic cloves
Crushed dried chilli (optional)
Squeeze of lemon juice (optional)
Method:
Place whole peppers on a tray under a hot grill, keep an eye on them and turn from time to time until the skin chars and they become soft. When cool, remove tops, seeds and skin (if wished), slice. Blanch the broccoli stems so they become bright green and retain crunch (followed by an optional char grill). Mix red peppers, broccoli, butter beans, garlic with pinch salt and good glug of olive oil. Serve warm or cold. Delicious with hummus and olives (remember this will increase the oxalate count). Sprinkle with fresh herbs!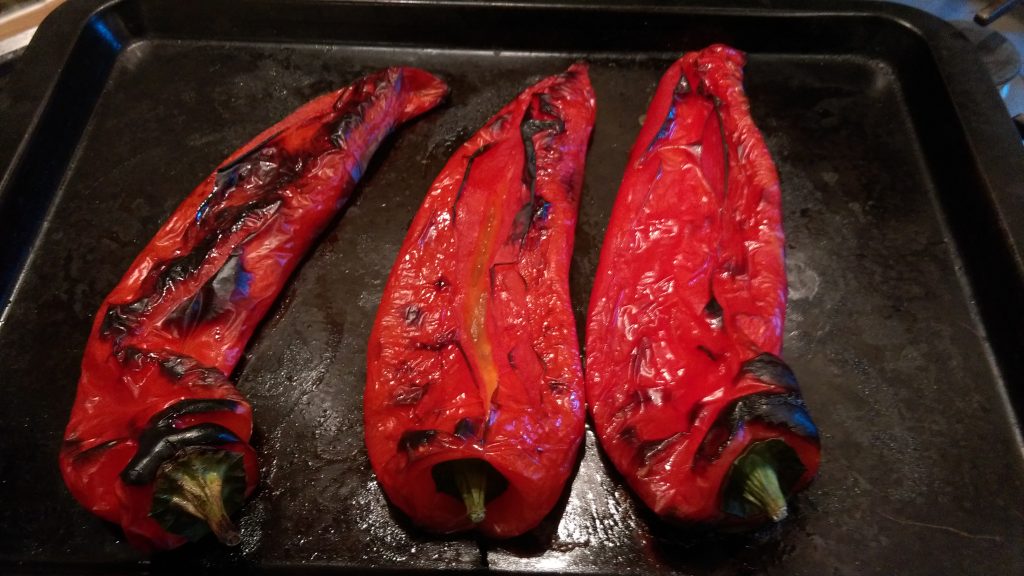 To make into a vegetarian main add goats cheese or grilled halloumi.