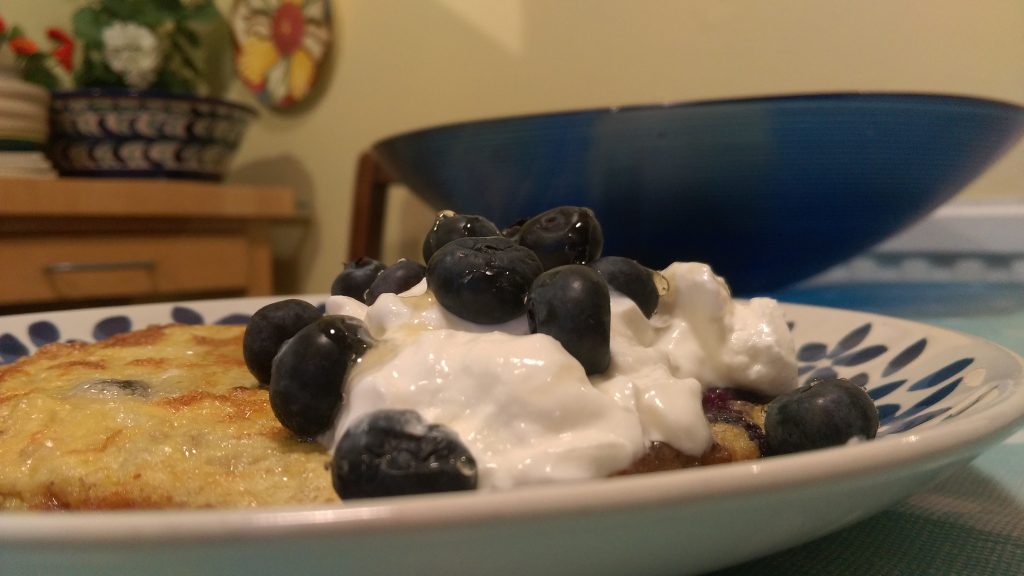 Vegetarian & gluten free. Total Oxalate approx. 10 mg.
Ingredients:
Nob of butter
2 Eggs beaten
1 Banana mashed (small – medium)
Handful blueberries (1/2 cup)
Melt butter in a small non-stick frying pan. Mix banana, blueberries and eggs together and pour into pan. When the pancake (really an omelette ) starts to set place pan under a hot grill until completely set and starting to brown.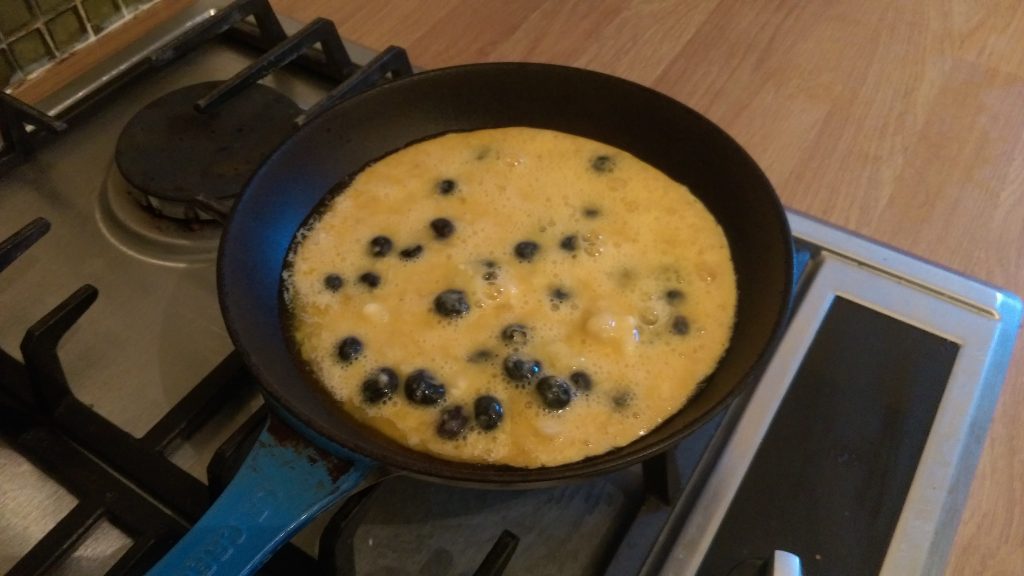 Delicious served with Greek yoghurt, fresh blueberries and a drizzle of honey!